Objectives:
The objective of this website is to facilitate the collection and communication of historic information related to the families buried at the Lochaber Bay Cemetery (LBC) as well as to provide information on the activities of the LBC Committee including past and future services and socials.
News and a Picnic - July 14th, 2018
Greetings to all Lochaber Bay Cemetery supporters!
It has been a while since we have sent out a communications!
Fence Repair Day - Picnic, July 14th
Saturday July 14th we are doing some fence repair and painting at the cemetery. Our plan is to start at 10:30am and have a picnic lunch 12:30 to 1:30.
This would be a great opportunity for people to join us for a picnic lunch and visit the cemetery! Bring a chair, sun protection and of course your lunch! We'll set up a canopy for shade and would love to give you a tour of the historic headstones and talk about the history of the region. Rain or shine! READ MORE ...
What's New:
2018-July-2
Mark your Calendar! : Lochaber Bay Cemetery - Fence repair and Picnic
READ MORE ...
News - December 2016
Stay in touch - tell us your stories!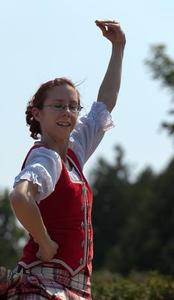 As we approach the end of 2016, the Lochaber Bay Cemetery Committee (LBCC) wants to bring you up to date on past and planned activities. Our intent is to provide an annual letter so that friends and descendants know about cemetery projects and issues, as well as stories from the past that inform us about our Lochaber heritage.
With this in mind, we invite you to send us stories that you may have about Lochaber, your family, or your memories of time spent in Lochaber over the years. We will share these stories with other friends of the Cemetery via social media, our website, in newsletters, or at memorial days. READ MORE ...

Historic Cemetery Services:
Bill's My Lochaber address in 2007 is very interesting and contains alot of names of people that lived in the Lochaber Bay Cemetery area .. a must read! READ MORE ...
Lochaber Bay 1912-2012 Reunion
It is Aug 25th, 2012 and it is one of the hottest days of the summer and 50 people have gathered at the Lochaber Bay Cemetery to celebrate 100 years since the 1912 reunion that was so well attended, photographed and documented. READ MORE ...
Copyright © Lochaber Bay Cemetery Company 2016